The other day, Yoko Ono posted on her Twitter account four antigun messages with an image of the blood-splattered glasses that Lennon was wearing when he was shot on Dec. 8, 1980.
That tweet was re-tweeted more than 3,000 times.
That news reminded me of the piano that John Lennon used to like playing during his stay in Japan.I saw it about two and an half years ago, when I went to Karuizawa, which is one of the luxury summer resorts of Japan.
It was the end of the extreme summer heat. I generally have no interest in booking a hotel room in a resort in the high season, but I had been really exhausted from an unprecedented swelter for three months.
Luckily, I could book a room in a splendid old hotel called the Manpei Hotel through its website at a good bargain price just one day before I went there.
I went there alone because my husband was very busy, but he knew that I felt really sick of the heat.
Karuizawa is very famous for the present Emperor's love story with his wife, the Empress. It was a romantic story. He met her and fell in love with her at first sight at a tennis club's court in Karuizawa, and they played tennis together in summer 1957.
In those days, he was Prince Akihito, the successor, and to tell the truth, his teacher, Mr. Koizumi Shinzou (who was the former president of Keio University) had managed this fateful encounter to look as if it had happened by chance, but Japanese people were excited by the story.
In 1957, Japanese people were on the road to recovery from national ruin and grief through the loss of family members during World War Ⅱ. Actually, the Emperor was considered a kind of god before World War Ⅱ, but this prince and princess story seemed to impress Japanese people as it proved that the royal family could show humanity. It must have been epoch-making for both the royal family and for Japanese society.
By the way nowadays, Karuizawa became a popular place. Although it took about 3 hours to get Karuizawa from Tokyo before, it now takes about an hour on the Nagano bullet train. Besides, many retail outlets have been opened in malls near the station, so I saw many women with big shopping bags there. As Karuizawa can offer a luxurious mood and convenient shopping places, it was crowded here and there.
The lobby and the café terrace of the Manpei Hotel looked authentic and luxurious, and were also very popular and crowded. During my stay, the hotel staff were so courteous that I felt as if I were Paris Hilton. In spite of its discount price, my room was not cheap for me but was worth paying for.
The Manpei Hotel was established as a Japanese-style inn in 1764. They changed their Japanese hospitality to a Western style in the late 1800s while Karuizawa was developing as a resort for celebrities, rich people and foreigners, and they succeeded in their business.
Many famous people stayed there one after another. John Lennon even stayed from 1976 to 1979 during summer. I saw the piano that he once played. It graced the corner of the hotel. They say that John liked playing that piano and he must have played "Imagine" with it.
Nawadays, some of his fans visit this hotel to see it.
The hotel was run as a family business until they merged with the Mori Trust financially in 1997.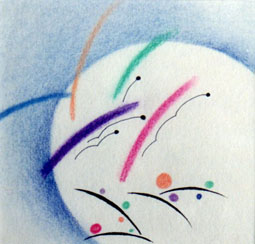 Six months later I had visited Karuizawa, the devastating earthquake hit the Tohoku area and the nuclear plant building exploded, then many things changed and deteriorated.
International tension of far east Asian area built up, and some popular politicians started referring of nuclear power in Japan. Permanent peace of Japan guaranteed by the Article 9 of the Constitution is now shaking. On the other hand, school violences with guns sometimes happened in the USA as Yoko's tweet.
You may well think that John Lennon's "Imagine" is nothing but an illusion.
But, I think that appealing to reason is more challenging than resorting to violence. I'm on Yoko's side and trying to do something I can do, maybe it might be mere things, for making the "Imagine" world.